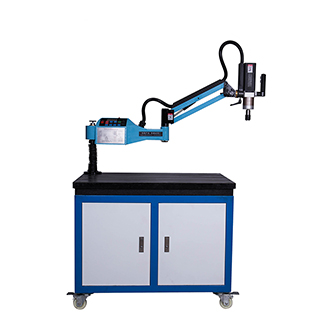 Electric Tapping Machine
● Imperial, metric and US wire taps are available
● Various coatings are available
Inquire
Details
| | | | | |
| --- | --- | --- | --- | --- |
| Model | M3-M16 | M6-M30 | M6-M36 | M12-M48 |
| Tapping capacity | M3-M16 | M6-M30 | M6-M36 | M12-M48 |
| The motor | 600W/800W | 1200W | 1200W | 1200W |
| Speed | 0-312r/min | 00-200r/min | 0-140r/min | 0-200r/min |
| Working radius | 389-1200mm | 580-1200mm | 580-1200mm | 580-1 200mm |
| voltage | 220V | 220V | 220V | 220V |
| power | 0.8kw | 1.2kw | 1. 8kw | 2.8kw |
| Volume (mm) | 650*670*190 | 820*740*190 | 820*740*190 | 1100*1000*200 |
| Weight net weight (excluding table) | 35kg/28kg | 55kg/48kg | 55kg/48kg | 110kg/102kg |
| Table size | 90*60*80cm | 90*60*80cm | 90*60*80cm | 90*60*80cm |
| Weight | 100kg | 100kg | 100kg | 100kg |
1, the machine adopts servo drive control, with intelligent torque protection, instead of the traditional lathe, drilling machine or manual tapping limitations.
2, advanced mechanical design, a variety of processes using mold castings, the overall rigidity is strong, durable, non deformation, beautiful appearance.
3. The high definition touch screen is simple and flexible. It can realize the vertical and horizontal work of complex and heavy workpiece, locate quickly, and process accurately.
4, stepless speed change, manual, automatic, linkage three modes of work, whatever you choose.
5, automatic mode can effectively control the depth of tapping, without the operation button, automatic control by depth controller.
6, repeated positioning fast, tapping speed, high production efficiency.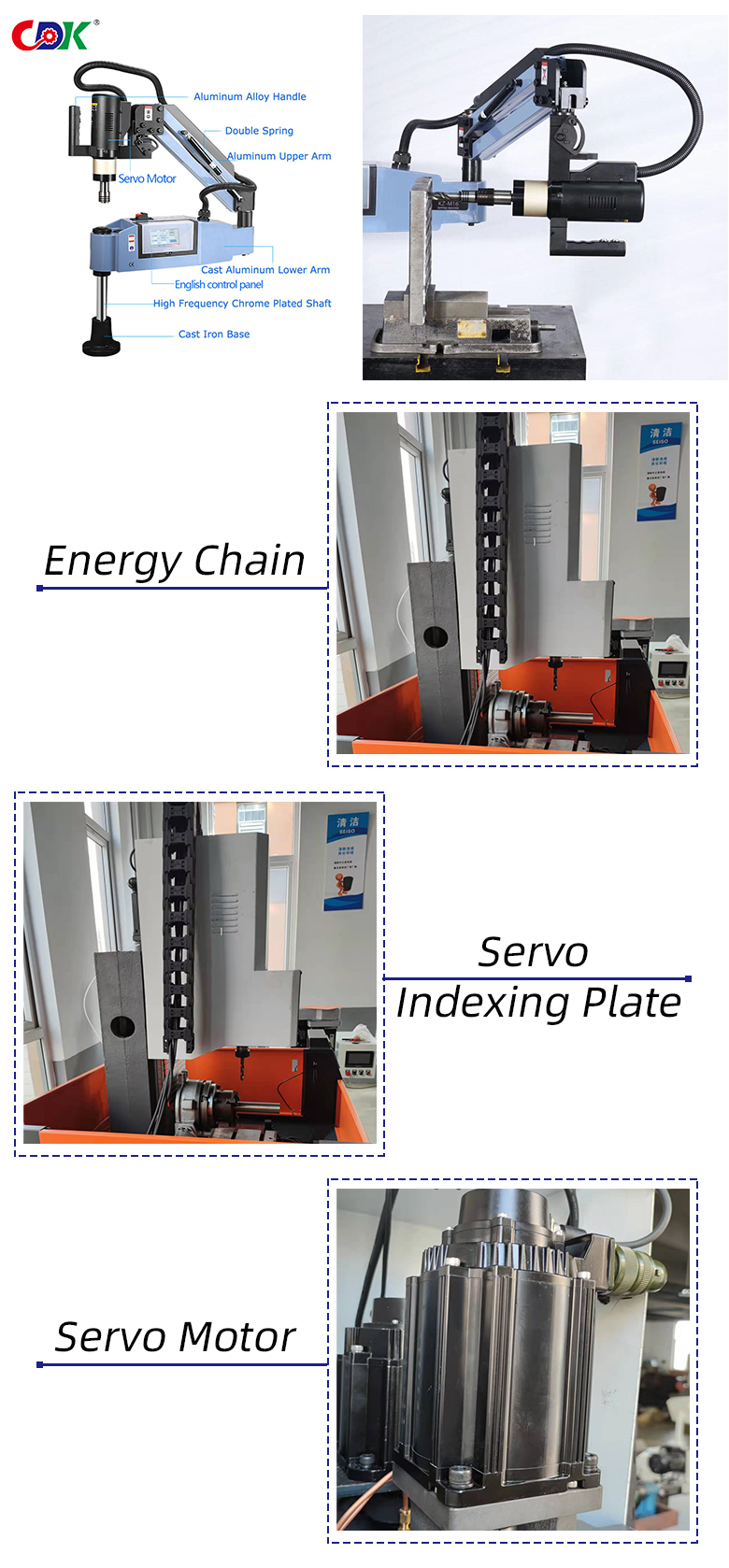 Prev: no more
Next: no more