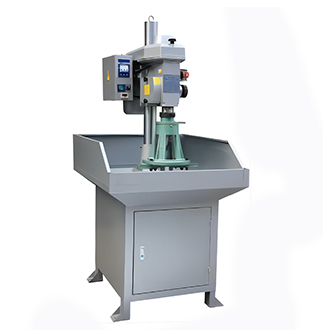 Gear Type Tapping Machine
● Imperial, metric and US wire taps are available
● Various coatings are available
Inquire
Details
| | | | |
| --- | --- | --- | --- |
| Model | 4508(DK-I) | 6516(DK-II) | 6532(DK-III) |
| Tapping capacity | M2-M8 | M5-M16 | M10-M32 |
| The spindle taper | B16 | MT2 | MT3 |
| Maximum spindle stroke | 45mm | 65mm | 65mm |
| Head pitch | 260mm | 300mm | 450mm |
| Distance between spindle end and mesa | 350mm | 470mm | 600mm |
| Table size | 225* 230mm | 340*340mm | 340*380mm |
| The motor | 3H 4P 0.75kw(1HP) | 3H 4P 1.5kw(2HP) | 3H 6P 2.2kw(3HP) |
| voltage | 380V | 380V | 380V |
| Frequency | 50HZ | 50HZ | 50HZ |
| Multi-axis maximum capacity | M3*10axis M4*5axis | M6*8axis M8*4axis M12*2axis | M10*10axis M16*4axis M20*2axis |
| Weight | 150Kg/100Kg | 200kg/150kg | 300kg/250kg |
| volume | 460*630*1060mm | 480*930*1150mm | 920*850*1200mm |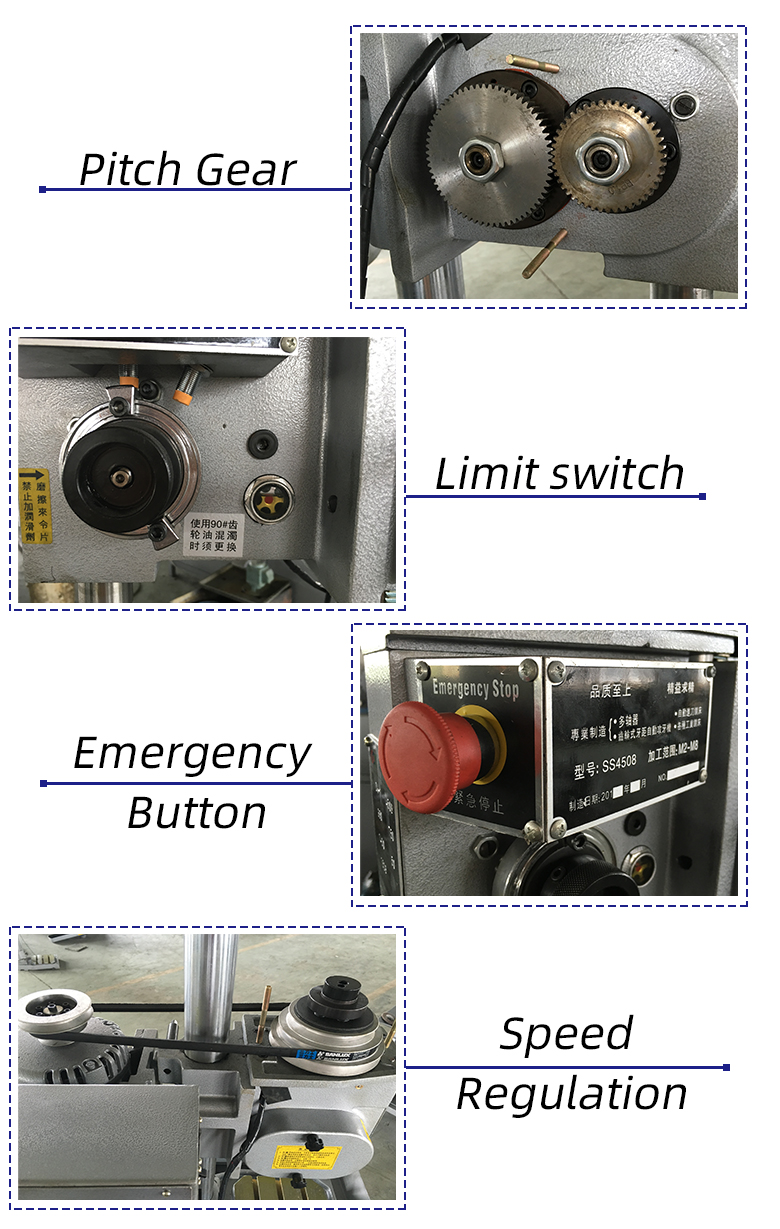 1.Special design of positive and reverse motor,low inertia to prevent breakage of tapping.
2.The motor is equipped with an independent cooling fan to compel heat dissipation, which can be operated continuously and is durable.
3.The spindle can be operated in high speed and continuous cycle.Employees only need to put the processed products, which is easy, convenient, safe and efficient.
4.It is especially suitable for the processing of fine and blind holes in precise hardware such as watches, glasses, mobile phones and cameras.
5.It can be equipped with multi-axis tapping device to complete one-off multi-hole tapping and automatic tapping at the same time, which improves the production efficiency.
6.Solid column, tempered to eliminate stress, hard chromium plating, friction resistance, no rust.
Prev: no more
Next: no more